Rallied in a common project
Include sustainable development in the company's annual action plans, with measurable performance indicators on the 4 dimensions of SD (environmental, social, economic, and governance);
Undertake and pursue the implementation of processes to measure, analyze, and reduce our ecological footprint and our impacts on ecosystems;

Contribute , through communication and example, to the mobilization of other companies, customers, suppliers, and partners, on the path of sustainable development and carbon measurement;
Share our expertise and results related to impact reduction actions and aim for the best practices.
Environmental performance
Every day, the EXXEL team works to create a dynamic ecosystem of circularity in the life cycle of plastics.
Because of its measurement mechanisms and the increase in production, EXXEL is at the forefront of the circularity of polymers in Quebec. Its objectives are to divert plastics and polymers from landfills in order to recycle them and integrate them into new life cycles.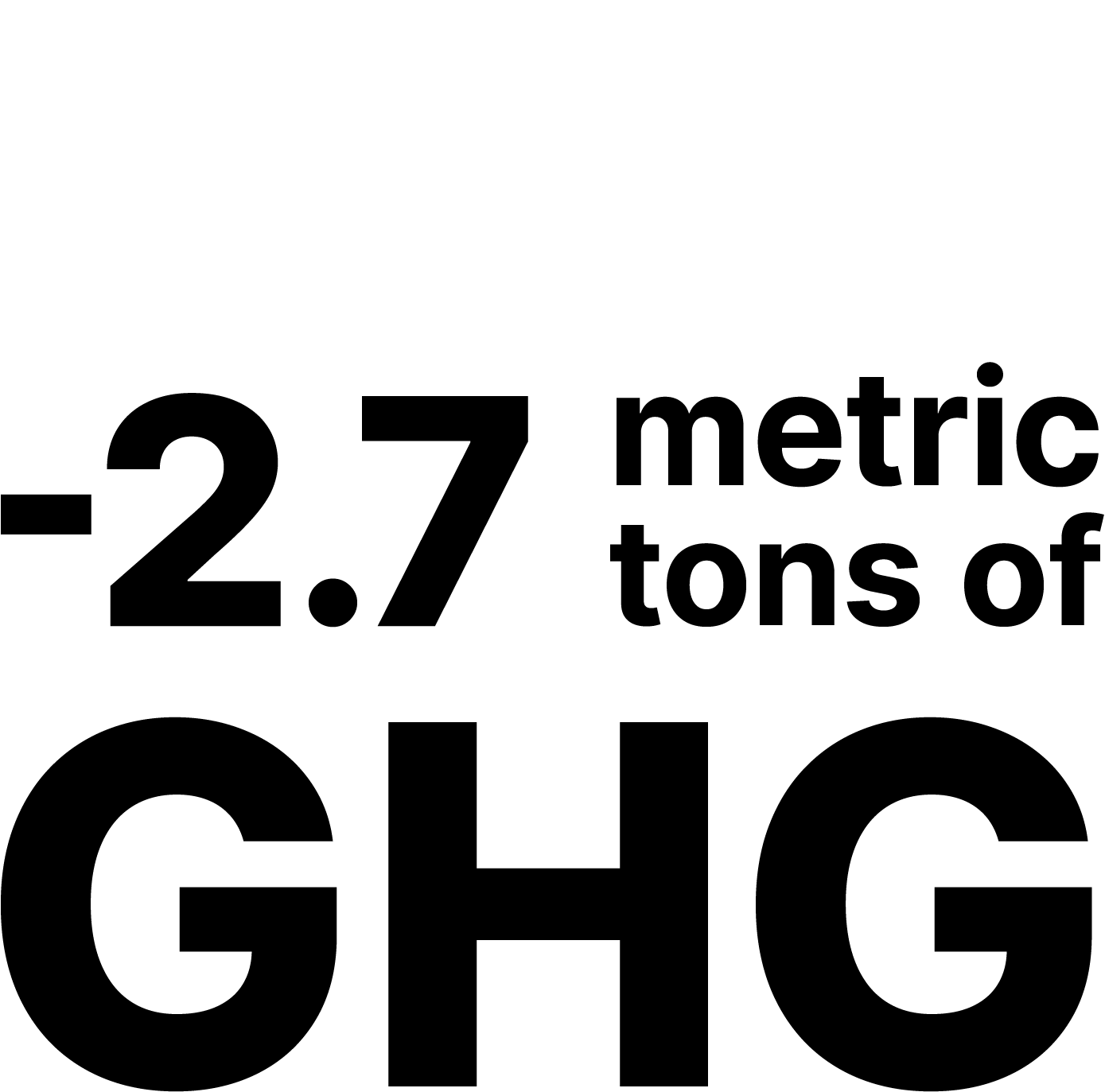 For every metric ton of EXXEL resin used in your production, replacing virgin resin.
EXXEL: a pioneer of the green economy
Our goal is to acquire in-depth knowledge of the impacts of the plastics we produce in order to improve the environmental performance of the plastic ecosystem by minimizing its ecological footprint.
A first GHG study was carried out, in compliance with the Ecocert standards, to measure and quantify our carbon footprint (scopes 1,2 & 3). This exercise made it possible to measure all activities from the design of the plastic, using our 100% recycled resin by our customers, to the end of the life of the manufactured product, which is then returned to the EXXEL facility for a new recycle. That's circularity!

Our next step is the development of a CARBON expertise plan that will allow us to reduce, in a structured and systemic way, our GHGs and our ecological and environmental impacts, in order to provide reduction or compensation solutions to our partners.

Our partners






Being part of the EXXEL team allows you to participate in a concrete and innovative circular economy project for ecological transition and the fight against climate change.
The carbon and eco-responsible committee!
Jonathan Pomerleau, Sales and purchases
Kim Rivard, Strategy and purchases
Stéphanie Gingras, Quality control – R&D
Hans Fortin, Executive management
Sandy Bissonnette, Finance department and HR