Consulting
The Lab team at EXXEL Polymers Inc. develops formulations that meet the requirements and compliance standards of the product that will be manufactured. The advantages of our recycled plastic resin are related to its physico-mechanical performance, its multi-sector use, and the reduction of its ecological footprint.
The operations team and plastic specialists can also help to solve molding or extrusion problems.
Simply said, we are aware of market trends, new additives, and fluctuating costs in the plastic industry. We let our passion and creativity create custom-made, and 100% recycled resin.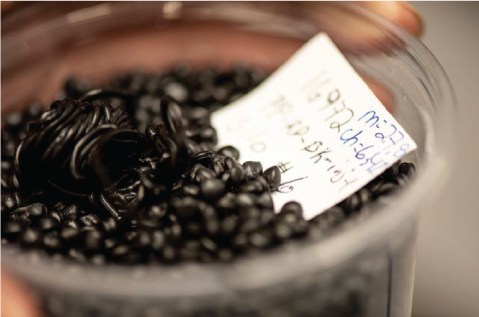 Plastic rejects and scrap for recycling
Your waste: Our raw material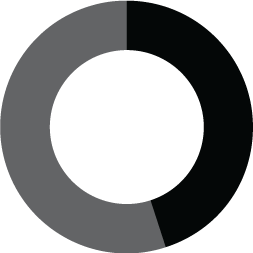 ---
45% Recyclers
55% Manufacturers/Distributors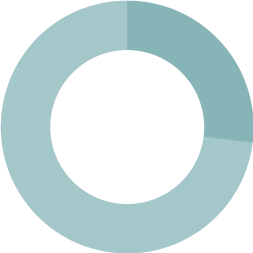 ---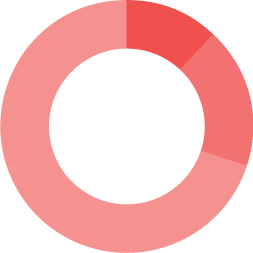 ---
12% United States
18% Ontario
70% Quebec
End-of-life recycling and re-use in new life cycles are the only way to reduce impacts and GHGs on supply and manufacturing chains. By recovering post-consumer (PCR) and pre-consumer (PRE/PIR) plastics, we become an important strategic link in the plastic's circular economy value chain. At EXXEL, we contribute directly to achieving the GHG reduction targets of our customers and the manufacturing sector.
Custom formulations and product equivalences
EXXEL can collaborate with your team starting from the design of your project to find the 100% recycled equivalent to the virgin material you use. Our scientific and technical staff are passionate about meeting challenges and finding creative solutions.
Cutting-edge laboratory
The quality of recycled resin is in constant evolution. Recycled plastics are subjected to the same tests and must meet the same performance standards as virgin plastics. The expert team and modern equipment that make up the EXXEL laboratory allow the control of the quality standards: detect the presence of contamination or heavy metals, control the colour, the mineral content, the homogeneity, measure the impact resistance, flexural modulus, elongation, melt, etc.
ASTM standards and tests
Material identification
Characterization of mechanical properties
Lab tests
Real-time traceability and quality control
Sampling at all stages: receipt, production, shipment, and archiving
Certificate of Analysis (COA) for each batch shipped
PCR content certificate of the finished product
Research and development (R&D)
To further science
Our team works in collaboration with private companies, but also with educational institutions such as the Cégep de Thetford Mines (plastic engineering) and the University of Sherbrooke.
EXXEL Polymers is a first line partner for:
Developing circular and carbon-free business models
Optimizing production and process innovation
Developing new markets based on circularity, reuse, and recycling at the end of a product's life cycle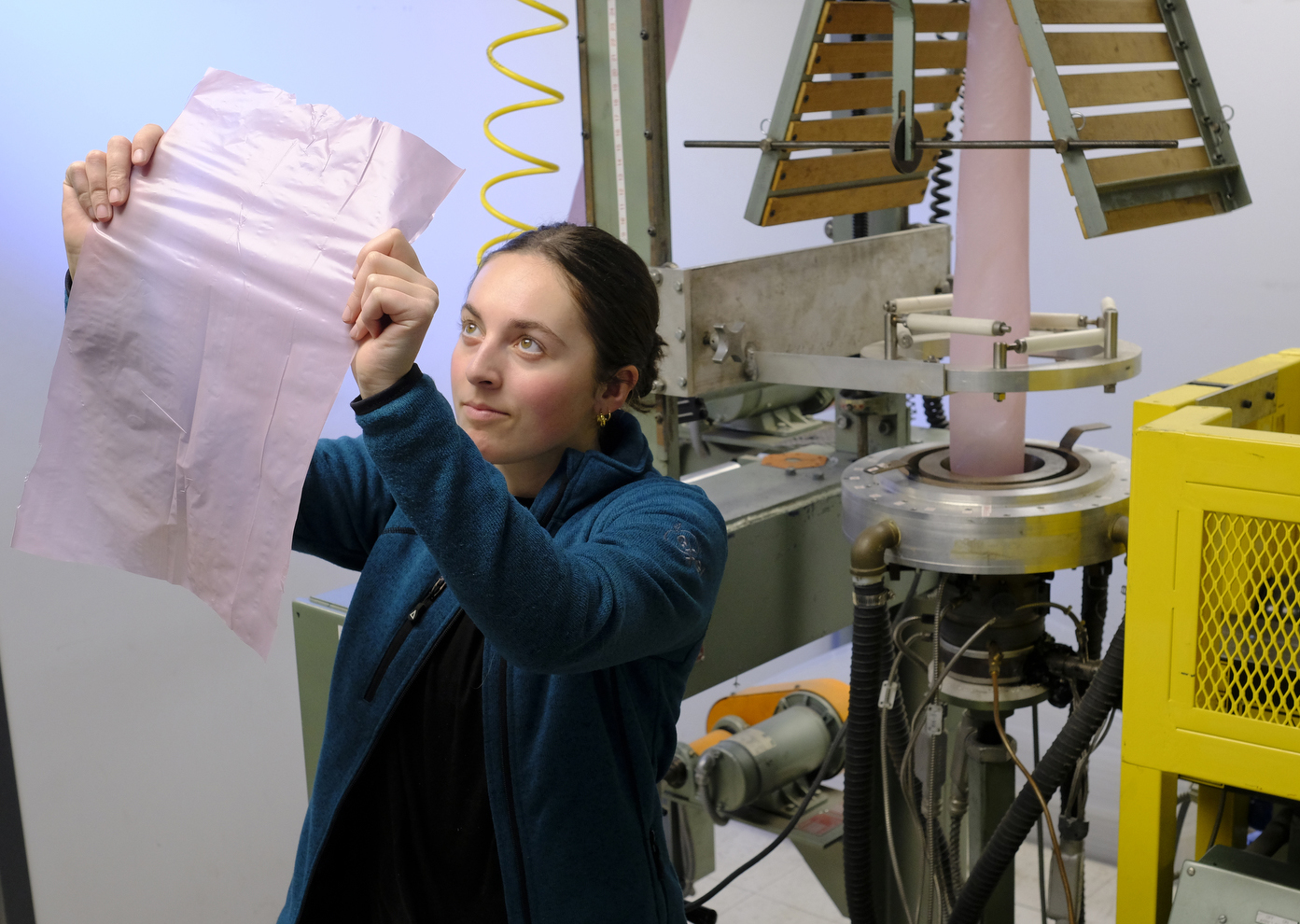 Current research:
In partnership with the University of Sherbrooke, EXXEL Polymers Inc. invests in the creation of hybrid polymer formulations to increase the possibilities of the transformation of composite plastic materials based on 100% circular and carbon-free recycled material.
Performs trials aiming to incorporate non recyclable to plastics in finished product and expand the frontiers of plastic recycling.